As inflation continues to heat up, everyone's beginning to become more conscious about their money. Today, we want to help Uber drivers, as well as other gig economy workers, find ways to earn more, cut costs, and save money.
Making More Money With Uber Tip #1: Offer Drinks and Snacks to your Clients
This is a tip that may require some initial investment, but will almost certainly give a boost in your earnings. You can go to Costco and buy a variety box of 51 snacks for just $35, or swing by your Kroger and get a variety pack of 28 chips for $15.
To keep drinks cool, you can buy insulated boxes or bags on Amazon for relatively cheap. You can try this method for a while and see if your tips improve enough to cover the costs of the snacks and drinks. For some drivers, they might see a significant increase in tips using this method.
Related: Are You an Independent Contractor or an Employee?
If you were to buy that Costco box, each snack would cost about $0.69. If someone were to take one of those snacks, ask yourself if you would expect them to add at least an extra dollar to whatever they would have tipped otherwise.
This can also help you if you're concerned about your star rating. Uber is very strict on how low your rating can get before they take disciplinary action.
Having at least small complimentary small waters might be the boost a trip needs to go from a 4 to a 5. You can also write these purchases off as a business expense on your taxes!
If you're reading other blogs and articles and they mention services like Cargo or Vendy and they sound too good to be true, then trust your intuition. Those articles are outdated and those companies don't even exist anymore!
Making More Money With Uber Tip #2: Explore Your Insurance Options Again
If you haven't revisited your insurance since you started driving for Uber, it's definitely something you should consider. Not only could you be saving more money month-to-month, but getting the right plan for your line of work can save you huge amounts in the long run if you get into an accident.
If you're brand new to Uber, you may not even realize that rideshare insurance is its own specific thing! If you're planning on doing Uber long-term, investing in rideshare insurance is something most drivers seem to recommend.
Related: 7 Ways Uber & DoorDash Drivers Can Save On Gas In 2022
Uber also provides some level of insurance for their drivers. Review Uber's insurance offerings and see whether you feel like you need more robust coverage.
What Does Uber's Insurance Cover?
Here's a rundown from Uber's website on how Uber's driver insurance works:
Offline or the Driver app is off
Your chosen personal insurance company and coverages apply
Available or waiting for a ride request
Uber maintains the following auto insurance on your behalf in case of a covered accident:
Third-party liability if your personal auto insurance doesn't apply
$50,000 in bodily injury per person
$100,000 in bodily injury per accident
$25,000 in property damage per accident
En route to pick up riders and during tripsUber maintains the following auto insurance on your behalf in case of a covered accident:
$1,000,000 third-party liability
Uninsured/underinsured motorist bodily injury and/or first-party injury insurance²
Contingent comprehensive and collision³
Up to actual cash value of car with a $2,500 deductible
Check Uber's website for additional details and clarifications. Once again, it's worth taking the time to discuss with your insurance company what your options are, as well as shop around other companies and see if you can snag a good deal.
Making More Money With Uber Tip #3: Track Your Mileage With an Automatic Mileage Tracker App
Did you know that every mile you drive can be deducted on your taxes? At the current IRS rate of $0.625, you could deduct that much on your taxes per mile!
Depending on how much you drive, you could see savings of thousands of dollars come tax time. Many drivers choose to track their miles with pen-and-paper methods, but these can be extremely time-consuming and inaccurate.
We recommend using a modern mileage tracker app like TripLog. TripLog automatically starts tracking your mileage when you start driving and stops when you stop.
In addition, TripLog lets you scan receipts via OCR to help track other deductible expenses and easily organizes your trips between business and personal. Simply put, if you're driving in the gig economy, a mileage and expense tracking app is an absolute must and can save you thousands by the end of the year.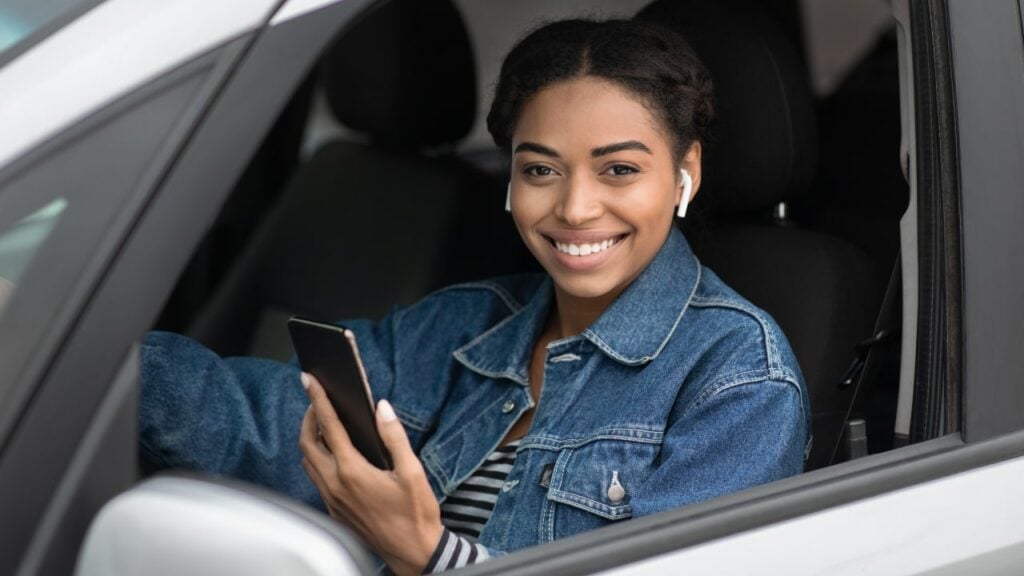 Making More Money With Uber Tip #4: Take Advantage of Surge and Other Promotions
Uber has several ways that drivers can earn more per drive straight from the app. Arguably the best method is by taking advantage of Surge pricing.
How Surge Pricing Works
The way Surge works is simple – if there's a lot of demand from passengers but not enough drivers to cover that area, Uber applies a multiplier to that area. You could be earning 2x, 3x, 4x, or even 5x more during a Surge!
There's no way to know for certain whether or not you're going to experience a surge. That said, there are general tendencies and ways to predict when one might happen.
How to Find a Surge
For example, on Friday and Saturday nights in the city you can expect to find many people looking for rides home after drinking. Predictable scenarios like this where many customers might need a ride all at once are prime spots for a potential Surge.
Times when people are going to and from work also tend to provide some Surge bonuses. You can expect days where there's a football game or a concert to also provide plenty of Surges.
The best drivers try to plan their schedules around these Surges. Do whatever you can to fit as many rides during a Surge as possible.
Other Uber Promotions
Surge boosts aren't the only promotion Uber offers to help save you money. For instance, Uber Quest is a way that Uber has gamified the process.
One example Quest could be to earn an extra $40 for completing 40 trips in a week. Check the "promotions" section of your Uber app and see if there are any quests for you to complete.
Uber Boost is another promotion, similar to Surge. There's also Uber Pro, which is a tiered rewards program.
Making More Money With Uber Tip #5: Use Another Gig App At the Same Time
Hey, you're already in your car, right? There are plenty of other gig apps that you can take advantage of on top of Uber.
Related: 4 Best Tips For Road Warriors
If you want to stick with rideshare, Lyft is another big player that many people use as well. Curious about food delivery? Uber Eats keeps you in the Uber ecosystem and apps like DoorDash and Grubhub are very popular as well.
If Uber rides are starting to dry up, consider having another app open. Be careful, though, because if you get two offers at once, you may need to decline one. Some apps are more stringent on declining an offer than others.
Making More Money With Uber Tip #6: Take Advantage of the Uber Passenger App
No, we're not suggesting you pick yourself up as a customer! The Uber passenger app actually lets you see where other Uber drivers currently are.
The driver app doesn't show this. By doing this, you can go to an area that might have less competition from other drivers.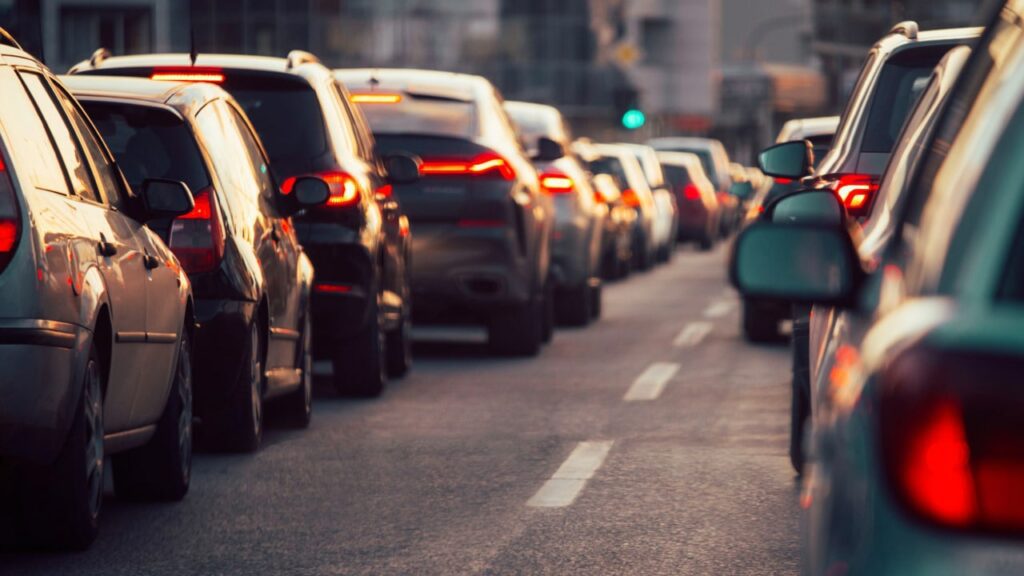 Making More Money With Uber Tip #7: Switch to a Hybrid or Electric Vehicle
Obviously, buying a new car isn't the simplest task. With that said, if your goal is to save money in the long run, ditching your gas guzzler for a hybrid can be a great way to save money.
For example, a 2008 Prius will get 48 MPG in your city whereas a 2007 Camry will only get you 24 MPG. Saving double on gas is no joke in the long run, especially considering the high gas prices as of late.
One Uber driver in San Diego just this past June stated that he was spending $260 on gas per week. Adding up over 52 weeks gets you $13,520 per year. Assuming they were driving that Camry, they could be saving a whopping $6,760 per year just in gas – more than enough to cover the costs of swapping cars, and then some.
Switching to an electric car cuts out the need for gas entirely! While driving an electric car brings its own unique advantages and disadvantages, if you can find a way to get one at a good price, you definitely are going to save money in the long run.
Related: Tax Tips for Lyft, Uber, and Other Rideshare Drivers
Remember that driver spending $13,520 per year on gas? If they switched to an electric vehicle, they could pay it off just on gas savings alone after a few years of driving. Plus, you'd be helping the environment!
With all of this said, electric vehicles do have a high upfront cost, and you will have to consider charging the vehicle and whether that's feasible for your current situation. Still, switching to a more fuel-efficient vehicle can be a great way to see long-term cost savings.
Making More Money With Uber Tip #8: Be Professional and Respect Your Clients
This one should be a no-brainer, especially if you're going for that much-need 5-star rating, but it's worth discussing here. Going above and beyond and providing your clients with a 5-star worthy trip requires some genuine effort on your part.
Ensure that your car is clean at all times. Don't smoke in your car and have a small bag for garbage. Keep an air freshener in your car in case you get a smelly passenger or if your garbage bag starts to get full.
Offering small perks like an aux cord and phone chargers are the absolute minimum, but you can offer drinks and snacks as we discussed earlier as well.
Make sure you're courteous and professional. In regard to chatting with your clients, we recommend following their lead. If they seem interested in talking, feel free to engage, but if they're quiet or stay on their phone, respect their privacy as well.
Making More Money With Uber Tip #9: Stick to the City and Learn The Area
Cities are going to get you far and away the most business. Even if you need to commute from a more rural area, you're still going to earn significantly more than if you were to stay in your town.
If you're brand new to rideshare, driving in a big city for extended periods of time can seem intimidating. Get a feel for the driving culture and pay attention to the nuances that come with every city.
Over time, you will learn what are the best areas to drive in and the best practices in regard to navigating your city. There are plenty of rideshare resources that offer information and tips specific to just about every major city, so look into those as well.
Related: Rideshare Tax Guide: What You Need To Know For 2022
We hope you find these tips helpful as you navigate the tumultuous – but often highly rewarding – world of the gig economy. As we said earlier, one of the best ways you can earn more is through using a modern mileage tracker app.
Download TripLog for free today on iOS or Android and start saving thousands on your taxes!