DoorDash offers a program designed to reward and incentivize high-performing veteran delivery drivers. Today, we're going to discuss the requirements to become a Top Dasher and whether it's worth it to try and become one.
How Do I Become a Top Dasher?
DoorDash has a few specific requirements for becoming a Top Dasher. The requirements, according to the DoorDash website, are as follows:
Customer rating of at least 4.7
An acceptance rate of at least 70%
Completion rate of at least 95%
100 completed deliveries during the last month
At least 200 lifetime deliveries completed
How to Achieve These Top Dasher Requirements
Most of the above-listed requirements are fairly straightforward, like achieving 200 lifetime deliveries and 100 completed deliveries in the past month. As for getting a high customer rating, this comes down to getting your goods to your customer as quickly as possible, as well as ensuring to closely follow their instructions and respect their unique needs.
Related: Top 5 Must-Know Tips For Independent Contractors
Your acceptance rate is the rate at which you accept deliveries (or dashes). The app will offer you a delivery, and whether or not you accept to deliver it will determine your delivery rate. Completion rate works similarly; this metric monitors how often your accepted deliveries get delivered.
On the second day of each month, if these requirements are met, you will qualify to be a Top Dasher.
Top Dasher Benefits
There are three major benefits to becoming a Top Dasher. They are as follows:
"Dash Now" Anytime: As a Top Dasher, you can now dash anywhere, on your own schedule. Regular DoorDash drivers are still required to schedule their hours, or use the "Dash Now" feature during busy times.
Delivery Priority: If two DoorDash drivers are able to accept the same order, the driver with Top Dasher status will be given priority.
High-value Order Priority: Top Dashers will also get priority over orders with a total value of $30 or more.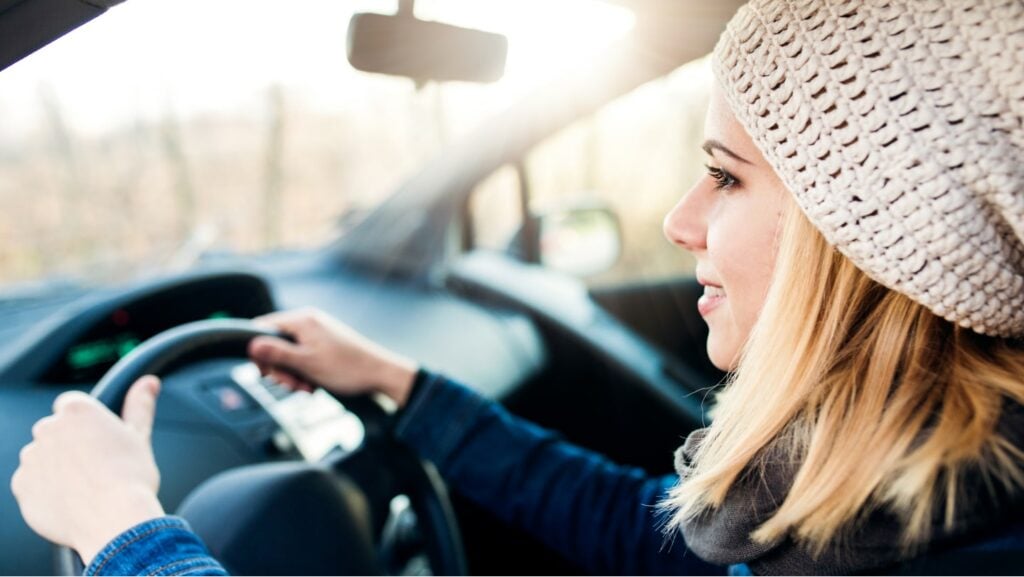 Is Being a Top Dasher Worth It?
At face value, it might seem as though striving to become a Top Dasher is a no-brainer. However, some drivers have found that the benefits don't outweigh certain issues.
Related: Why TripLog Is The Best Mileage Tracker App (2023 Comparison)
For example, achieving the 70% order acceptance rate can cause drivers to take extremely low-paying orders. If the DoorDash app offers you a $3 order and you reject it, that will count against your order acceptance rate.
In addition, the perk of being able to drive (or "Dash Now") at any time may not be the most useful for a lot of drivers, either. Since all drivers can Dash when a given zone is busy, the tangible benefits of delivering when a zone isn't busy, as possible by being a Top Dasher, may not be high.
Save Money – And Time – In the Gig Economy
The benefits and downsides of being a Top Dasher come down to your style of delivering and the unique challenges your area of delivery forces you to deal with. No matter what, though, gig economy workers like DoorDash drivers only benefit from learning about and taking advantage of as many tools and resources as possible.
Related: 2023 IRS Mileage Rate Explained
One of the most effective ways for drivers to save money and earn more is to use powerful mileage tracker apps like TripLog to track their mileage and business expenses. With six different automatic mileage tracking options, drivers can be confident that they'll never miss a tax-deductible mile.
Download TripLog on iOS or Android today, or, if you have a team of drivers, schedule a complimentary live web demo to see how TripLog can help your company manage its employee mileage reimbursements. You can also explore our pricing page or try out our mileage reimbursement savings calculator.
Thanks for reading!