Uber has transformed the way humans travel, and the brand has also created a new income source for people across the globe. Uber is known for its accessibility, authenticity, and affordability, and many people are looking to become a part of the Uber community as drivers.
If you're interested in becoming an Uber driver, there are certain requirements that you will need to meet. In this article, we'll discuss everything you need to know about Uber driver requirements.
What are Uber's Driver Requirements?
Uber has certain requirements that drivers must meet to join the platform. The requirements vary depending on the location, and there may be additional requirements for specific types of vehicles. In general, the basic requirements for becoming an Uber driver are:
Age: You must be at least 21 years old to drive for Uber. This is a minimum age criteria set by Uber.
Driving Experience: You must have at least one year of licensed driving experience in the US (or three years if you are under 23 years old).
Driver's License: You must have a valid US driver's License.
Minimum Vehicle Requirements: Uber has specific rules on the types of vehicles that can be used when driving for Uber.
Vehicle Insurance: You must have valid personal vehicle insurance that meets the minimum state requirements.
Background Check: You must pass a background check conducted by Uber.
Let's take a closer look at each of these requirements.
Related: Make More Money With Uber: 9 Must-know Tips (2023)
Uber Driver Requirement #1: Age Minimum
For becoming an Uber driver, You should not be less than 21 years. This age necessity cannot be negotiated at any cost. This is because Uber wants to make sure that its drivers are responsible enough to handle the passengers well and with care.
Uber Driver Requirement #2: Driving Experience
To be eligible to become a driver for Uber, you are required to have at least one year of licensed driving experience. If you're younger than 23, you will need at least three years of licensed driving experience.
This requirement is in place to ensure that drivers have enough driving experience for the safety of their customers and that they are comfortable handling the vehicle.
Uber Driver Requirement #3: A Valid Driver's License
To become an Uber driver, a valid US driver's license is a must. The license must be issued by the state where you will be driving, and it must be valid.
If your license has been out of date, suspended, or canceled, you will not be allowed to become a driver for Uber.
Uber Driver Requirement #4: Minimum Vehicle Requirements
There are a few specific minimum vehicle standards that Uber requires. First and foremost, your car must be properly registered in order to drive for Uber.
The vehicle must also meet Uber's vehicle requirements, which can fluctuate based on the area. In general, your vehicle must be a car with four doors, a truck, or a minivan that is in good physical condition.
There should be enough seating for four passengers in your vehicle, excluding the person driving it. Uber may also have extra requirements, such as a specific model, year, or other characteristics.
Related: Why TripLog Is The Best Mileage Tracker App (2023 Comparison)
Uber Driver Requirement #5: Minimum Vehicle Requirements
In addition to personal vehicle insurance, you must have insurance that meets the minimum state requirements for the area where you will be driving. Your insurance must also meet Uber's requirements, which change depending on your location.
Uber's insurance policy provides coverage while you are driving with the Uber app on, but your personal insurance is responsible for covering you when the app is off.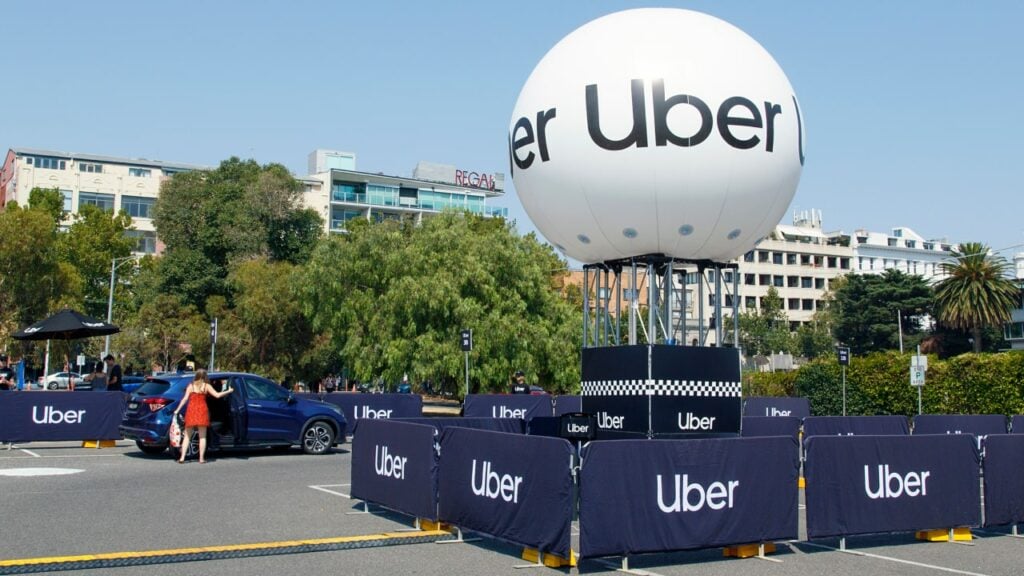 How Do I Become an Uber Driver?
Now that you are aware of the basic requirements. Let us closely discuss the steps you'll need in order to start.
Step 1: Sign Up To Drive
The first step in becoming an Uber driver is to sign up on Uber's app or website. You'll need to provide some basic information about yourself.
Related: Uber Pro Explained: Everything Drivers Need to Know (2023)
Step 2: Submit Your Documents
After you sign up, you'll need to submit your driver's license, vehicle registration, and proof of insurance. Uber will review your documents to make sure that you will meet their requirements.
Step 3: Complete a Vehicle Inspection
Once you've submitted your documents you'll need to book a vehicle inspection. During the inspection, a certified mechanic will examine your vehicle to make sure that it meets Uber's requirements. If your vehicle passes the inspection, you'll be allowed to start driving.
Step 4: Complete a Background Check
The last step in becoming an Uber driver is to complete a standard background check. The background check can take a few days to complete, and you'll be informed about the results via email. If your background check is approved, you'll be allowed to start driving.
What Kind of Car Do I Need To Join Uber?
The kind of car you need to join Uber depends on the service you want to offer. Uber offers different service types, including UberX, UberXL, UberSELECT, and UberBLACK, each with their own certain vehicle requirements.
For UberX, which is the most common service, you'll need a four-door car that is at least a 2008 model or later, with no cosmetic damage and a clean title. The car should be able to seat four people in addition to the driver. The car should be registered, insured, and meet your city or state's requirements for vehicle inspections.
For UberXL, which provides rides for larger groups of up to six passengers, you'll need a vehicle that is 2008 model or newer, has four doors, and can seat at least six passengers in addition to the driver. The car should also be at par with the other essentials for UberX.
It's essential to note that these necessities may differ by city and state, so it's good to confirm with Uber to know about the specific vehicle requirement in your location.
Related: Tax Tips For Lyft, Uber, And Other Rideshare Drivers
Tips for Becoming a Successful Uber Driver
If you want to be a successful Uber driver, there are a few points you need to keep in mind to earn more money and receive high ratings from your customers. Here are some tips:
Maintain a Clean and Organized Car
Passengers appreciate a clean and tidy car, so be sure to keep your car neat and free of clutter. Make sure to vacuum the floors, wipe down the seats, and keep a trash bag in the car.
Provide Excellent Customer Service
As an uber driver, you're in the service industry, so it's important to provide excellent customer service. Greet your passengers with a smile, be polite and courteous, and ask them if they have any special requests.
Be Safe and Follow Traffic Rules
Safety is a top priority for Uber, so be sure to follow all traffic rules and drive defensively. Don't speed, use your turn signals, and always wear your seatbelt.
Be Punctual
Show up on time to pick up your passengers. If you're going to be late, make sure to message your passenger and let them know.
Know Your Way Around
Make yourself familiar with the city and learn the optimal routes to transport your passenger to their destination with desirable speed and efficiency.
Keep Communication Clear
Make sure to communicate with your passengers clearly and effectively. If there are any changes in the route or if you're running late, let them know soon as possible.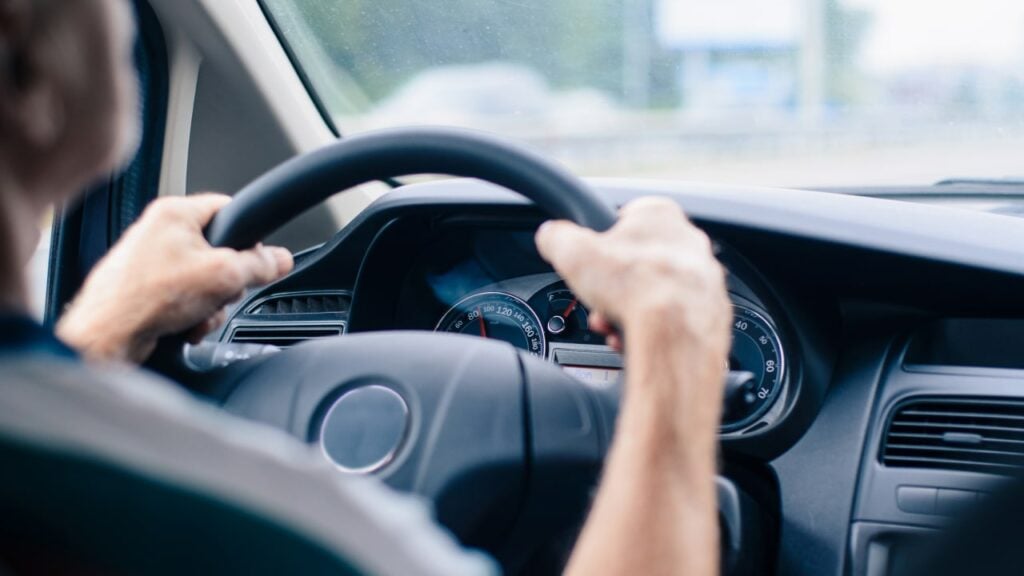 Offer Amenities
Consider offering amenities like bottled water, snacks, or phone chargers to make the ride more comfortable for your passengers.
Maintain Your Vehicle
Regularly maintain your vehicle to ensure it's in good working condition. This includes keeping up with oil changes, tire rotations, and other routine maintenance tasks.
Drive During Peak Hours
Try to drive during peak hours when demand for rides is high. This will increase your chances of getting more passengers and earning more money.
Get Positive Ratings
Provide a positive experience for your passengers and encourage them to rate you at the end of the ride. Positive ratings will help you stand out as a reliable and safe driver.
Related: DoorDash Top Dasher Requirements Explained
How Much Money Will You Make as an Uber Driver?
The amount of money you can make as an Uber driver can differ based on several conditions, such as your area, the type of services you offer, the number of hours you devote to your work, and the demand for rides in your area.
According to Uber, the average hourly earnings for drivers in the United States is around $25 per hour. However, this can differ based on the factors specified above.
Some drivers might earn more money by operating during peak hours or by providing higher-end services like UberBLACK. Other drivers might earn less if there is a low demand for rides in their location or if they are driving during non-peak hours.
Typically, every Uber driver is an independent contractor. That means you are responsible for your own expenditures, such as gas, maintenance, and insurance. These expenditures can vary depending on the car you drive and the location you are working in.
Conclusion
Becoming an Uber driver is an excellent way to earn some extra bucks and meet new people. However, it's essential to understand the requirements and responsibilities of being an Uber driver.
If you plan on driving for Uber, make sure you invest in a quality mileage tracker app like TripLog. By tracking your mileage, Uber drivers are able to save thousands of dollars on their taxes each year.