Driving for Uber or Lyft comes with its own set of responsibilities. One such essential responsibility is the mandatory vehicle inspection. As a driver for these popular rideshare services, you must ensure your vehicle's safety and dependability for your passengers' well-being and to stay in compliance with company rules.
Why Vehicle Inspections Are Important For Uber/Lyft
Rideshare services aren't just about convenience and accessibility; they're also about safety. A vehicle inspection ensures that all cars in service meet a standard of safety and quality.
When you drive for Uber or Lyft, you're entrusted with the safety of your passengers, and a vehicle inspection is a necessary measure to ensure your vehicle is up to the task.
Related: Uber Driver Requirements Explained | How To Become An Uber Driver
Free Uber/Lyft Vehicle Inspections: What Are They And How Do They Work?
As a new driver with Uber, you may be pleased to learn that the company offers free vehicle inspections in many major cities through their Uber Greenlight Hubs and Spots.
These centers are dedicated facilities designed to assist Uber drivers with vehicle inspections and other driver-related issues. However, remember to book your inspection in advance as they can get quite busy!
Once you're at the Greenlight Hub, a mechanic will thoroughly examine your car to ensure it meets Uber's safety standards. This includes checking various components, such as the tires, brakes, lights, windshield wipers, and more. The process typically takes around 30 minutes.
Your Responsibility As A Lyft Driver
Unlike Uber, Lyft doesn't offer a similar free inspection service. As a Lyft driver, the responsibility falls on you to ensure your vehicle passes an annual inspection. Lyft doesn't recommend any specific company for these inspections. However, many drivers suggest companies like Jiffy Lube or Pep Boys, where an inspection can cost less than $20.
Related: DoorDash Top Dasher Requirements | Is Being A Top Dasher Worth It?
What Does An Uber/Lyft Vehicle Inspection Cover?
Whether you're an Uber driver utilizing the free vehicle inspections or a Lyft driver arranging your own, you might be wondering: what exactly does a vehicle inspection cover. Here's a breakdown of the key components:
Exhaust: The mechanic will check the exhaust to ensure it's not excessively loud and is in good working condition.
Suspension: This includes a review of the shocks, struts, mounts, and bushings.
Tire Pressure: This is checked to ensure your tires are at the correct pressure for optimal safety and fuel efficiency.
Tire Tread: The mechanic will check the tread depth on your tires, looking for signs of uneven wear or damage.
Wheel Alignment: If there's uneven tread wear, it could be a sign of poor alignment, which will need to be corrected.
Lights & Signals: The mechanic will make sure all your lights and signals are working properly.
Belts & Tensioners: This involves checking that all the belts in your vehicle are in good condition.
Windshield Wipers: The mechanic will check to ensure your windshield wipers are in good condition and effectively clear your windshield.
Battery: This includes checking for signs of corrosion, loose connections, or other potential issues with your battery.
Air Filter & Cabin Filter: These are checked to ensure they're clean and not impeding airflow to your engine or your cabin.
Beyond these points, mechanics will also examine other safety-related aspects of your vehicle. These may include the brake pads, steering system, mirrors, and seat belts, among others.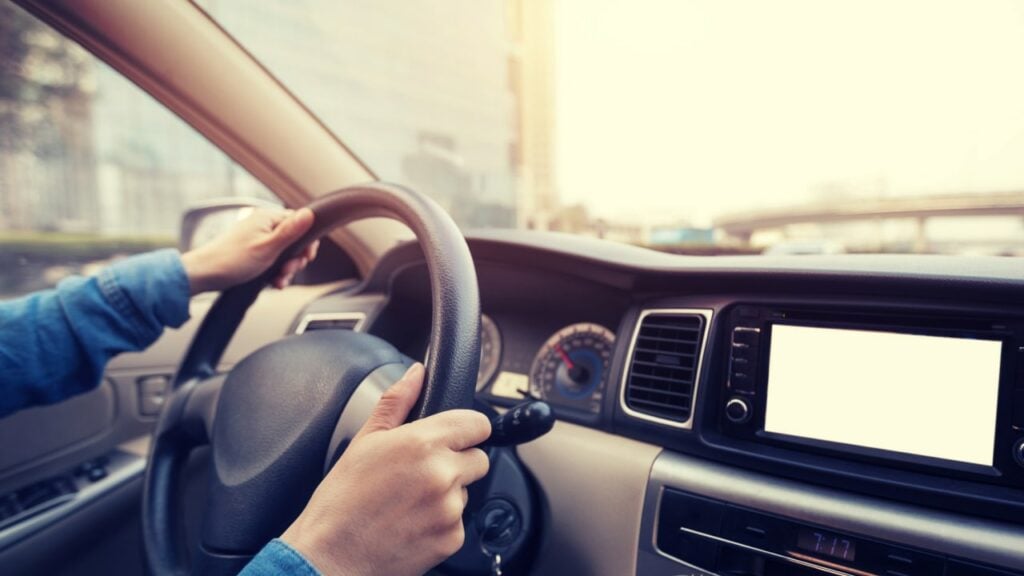 Preparing for Your Uber/Lyft Vehicle Inspection
While inspections can be nerve-wracking, preparing ahead of time can make the process smoother. Before your inspection, conduct a self-check of your vehicle.
Related: Uber Pro Explained: Everything Drivers Need To Know
Test your lights, signals, horn, and wipers, check your tire pressure and tread depth, and inspect your windshield for cracks. By identifying and addressing any issues in advance, you can increase your chances of passing your inspection the first time.
How to Find Free or Low-Cost Uber/Lyft Vehicle Inspection Locations
The best place to start looking for free or low-cost vehicle inspections is Uber's website, where you can find a map of Uber Greenlight Hub locations.
For Lyft drivers or those who don't live near an Uber inspection center, consider reaching out to local mechanics or automotive service chains. Many of these businesses offer affordable vehicle inspection services, but make sure to call in advance to compare prices and book an appointment.
The Impact of Vehicle Inspections on Your Uber/Lyft Business
While it may seem like just another requirement, vehicle inspections can have a significant impact on your rideshare business. A vehicle that's in top shape can lead to higher passenger ratings, fewer unexpected repair costs, and less time off the road. Therefore, it's worth investing the time and effort into passing your vehicle inspection.
Lyft/Uber Vehicle Inspections: In Conclusion
Whether you're driving for Uber, Lyft, or any other ridesharing service, regular vehicle inspections are crucial. They ensure the safety of both the driver and the passengers while maintaining the quality of service.
While Uber offers this service for free, a small investment towards this preventive measure is advisable for other drivers. At the end of the day, the assurance of safety and smooth operation of your vehicle is worth every penny.
For those of you drivers that need a mileage tracker, look no further than TripLog, the #1 mileage tracker app! Download it for free on iOS or Android today.