The standard business mileage rate in the United States is a yearly recommendation released by the IRS. It is used to help companies determine a fair reimbursement rate for their employees who use their personal vehicles to conduct business on behalf of their place of work.
These rates can vary depending on the year. For instance, the rate current 2023 IRS standard mileage rate for business use is up by one-and-a-half cents compared to the previous year (65.5 cents in 2023 compared to 62.5 cents in the latter half of 2022).
Here are the 2023 mileage rates:
$0.65.5 per mile driven for business use
$0.22 per mile for trips that are for medical purposes
$0.18 per mile for moving
$0.14 per mile driven in the service of charitable organizations
How Does the IRS Determine the IRS Standard Mileage Rate?
According to the IRS, "The standard mileage rate for business use is based on an annual study of the fixed and variable costs of operating an automobile". These costs include both fixed and variable mileage expenses.
These "fixed and variable costs" factor in just about anything a car owner can imagine will affect their wallet. Things like fuel prices, costs of maintenance, oil changes, tires, insurance, and just general depreciation are all factors that affect the IRS' decision each year.
What Goes Into the Standard Business Mileage Rate Calculation?
The IRS doesn't release specific reasons as to why the mileage rate increases or decreases in a given year. All we know is that it relates to whatever their study claims are the costs of owning and operating a motor vehicle. However, the changes the IRS makes can seem confusing at face value.
Related: Why Small Businesses Are Vulnerable If Not Properly Tracking Mileage
For instance, while the price of gas in the United States had decreased between December 2014 and December 2015, the standard mileage rate increased by 1.5 cents. The problem with this is that there are other major factors that go into the costs of owning and operating a vehicle other than gas.
In fact, according to a study conducted by AAA, gas only accounts for about 35% of the yearly costs of owning a vehicle. As it turns out, the biggest costs come simply from depreciation, at 39%. The remaining factors make up a smaller percentage.
The IRS Mileage Rate for Businesses Explained
It's important for companies to understand that the standard IRS mileage rate is little more than a recommendation (for most states). Companies can reimburse (or not reimburse) based on whatever they deem is fair.
Related: 6 Common IRS Tax Penalties For Small Businesses
With that said, many companies choose to use the standard IRS mileage rate for simplicity purposes. In addition, offering mileage reimbursement can be a great way to attract high-quality candidates to your company.
Can You Reimburse for More Than the IRS Standard Mileage Rate?
If your company chooses to reimburse for more than the recommended IRS rate, your employees will be subject to income tax on the amount earned about that rate. Let's take an example:
The standard mileage rate for 2023 is 65.5 cents per mile, but let's say you work in a high-cost-of-living area. You could choose to reimburse them for more. For example, let's say you choose to instead reimburse at 70 cents per mile.
Let's say your employee drove 200 miles in January 2023. You would take that mileage and multiply it by the standard rate:
200 * $0.655 = $131 This is the amount you would be reimbursing that's tax-free.
200 * 0.70 = $140 This is the actual amount you gave to your employee as reimbursement.
That $9 difference would be taxed as income for your employee.
Related: 3 Reasons Why Your Small Business Needs An Accountant
You could also reimburse for less than the standard rate if you choose. However, you will need to confirm that their mileage expenses aren't causing them to dip below minimum wage.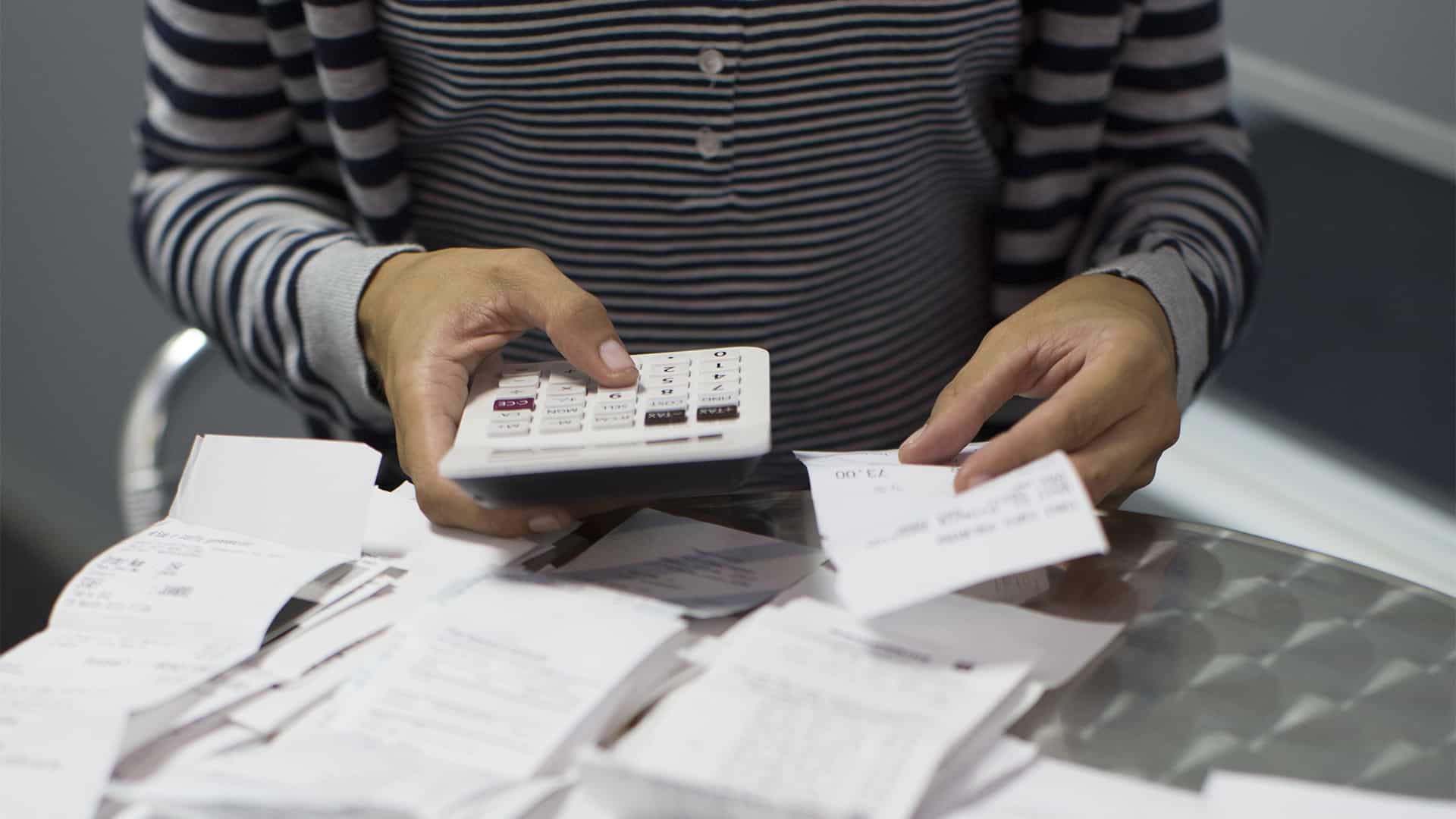 Is the IRS Mileage Rate the Only Method for Reimbursement?
There are various other methods for calculating mileage reimbursements and deductions. The IRS mileage rate is one of them.
You can also choose to calculate the actual costs of operating your vehicle. Your company could also implement a fixed and variable (FAVR) plan.
Properly Tracking Your Mileage
Whether you're self-employed, an employee, or need a company mileage tracker solution, mileage tracking is extremely important. Instead of manually calculating your mileage, we recommend using a powerful mileage tracker app like TripLog.
TripLog is the best way to reduce the time and effort it takes to calculate your mileage expenses. Download TripLog for free on iOS or Android, or schedule a complimentary live web demo.