Effective automation with TripLog can cut down the costs that usually aren't visible on a balance sheet, be it the time cost of manually logging and processing mileage logs or the costs of accounting for manual processes. With one-click submission and easy approval, TripLog and ADP Workforce Now make mileage reimbursement a breeze.
TripLog is a mileage tracking mobile app and cloud solution that ensures accuracy, automation, and transparency. With TripLog, small to mid-size companies, as well as larger enterprise organizations, can have a smart mileage solution at their fingertips.
Increase Employee Accountability
Employee accountability is just one reason why automating your mileage tracking is so important. Time saving is key.
Productive time shouldn't be spent manually logging and processing mileage logs. It's why making sure your team is utilizing automated tracking software that connects with your payroll system is an absolute necessity, as it can significantly cut down on mileage reimbursement costs.
Along with time savings, over and under reimbursements can cost businesses thousands by paying for over-reported mileage or having to reconcile paper logs at the end of any given pay period.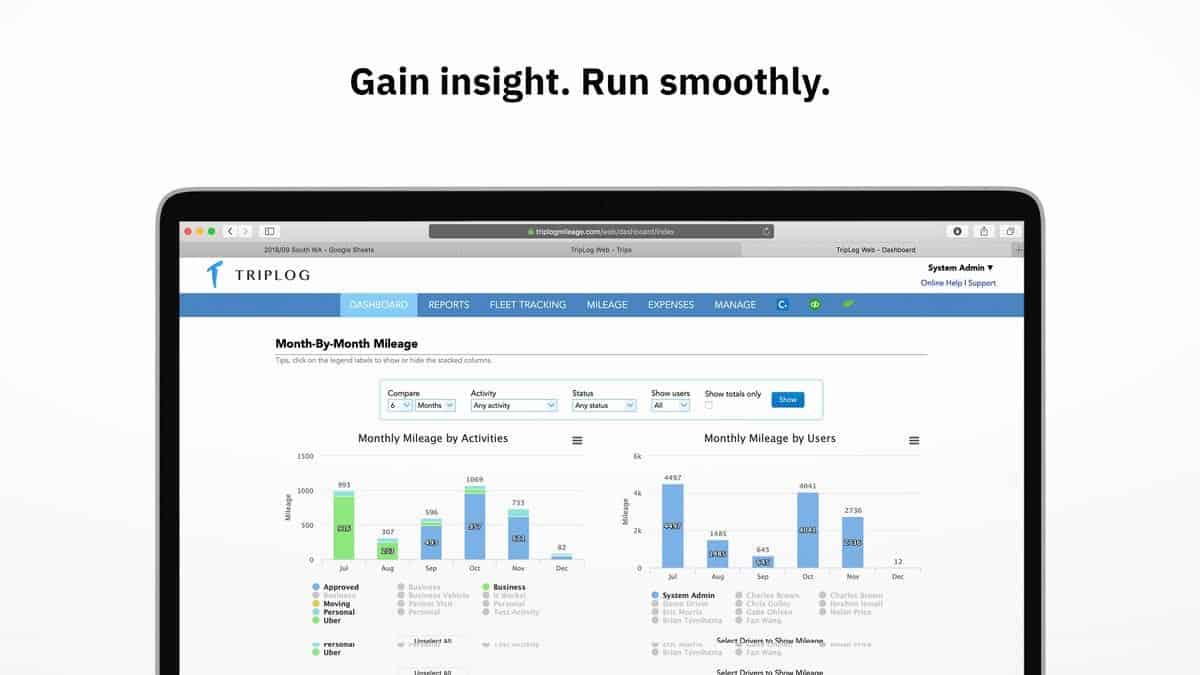 To provide a complete solution, TripLog integrates with payroll processing leaders such as ADP. ADP Workforce Now offers a complete human capital management (HCM) platform that benefits owners, employees, and HR pros for small to midsize companies.
Using an HR and payroll provider like ADP makes a lot of sense, and they offer solutions that fit a variety of different business sizes and types. TripLog's integration with ADP Workforce Now helps make payroll much simpler by exporting automated mileage expense logs directly into ADP.
Just review mileage expenses, approve or edit them as necessary right in TripLog, and one button click later, ADP will have the data needed to run payroll. TripLog tracks each trip automatically and allows for easy expense capture and classification so you don't have to waste time on manual mileage logs for reimbursement.
Connect TripLog to ADP Workforce Now Simply and Quickly
After subscribing to TripLog Mileage for ADP Workforce Now from the ADP Marketplace, ADP customers can easily access TripLog the solution right through their portal using a single sign-on (SSO) with their ADP login credentials). To make things simple, ADP customers can even start a free trial right from ADP Marketplace.
Alternatively, existing TripLog customers who also are implementing ADP Workforce Now can simply purchase the TripLog Connector data connector for ADP Workforce Now, which enables the integration's secure data-sharing between the two solutions. To learn more about TripLog's integrations with connector and integration with ADP Workforce Now by ADP, visit the ADP Page or visit the ADP Marketplace.
Company mileage tracking solutions like TripLog are powerful ways for businesses to save time and money. Use our mileage reimbursement calculator to see how much a company mileage reimbursement solution can help you save.
To learn more about TripLog's mileage tracker app, visit our pricing page or schedule a complimentary live web demo today.