What Is A Mileage Allowance?
Mileage allowance refers to an allowance for employees who make work-related trips using their own vehicles. The government of the UK has a set of rules that outline what can be paid without needing to report on the figures, vastly simplifying the process.
The outcome is that companies are able to reimburse employees for business expenses incurred as a result of their use of their own cars. The reimbursement rate is designed to cover petrol or diesel costs as well as wear and tear resulting from the use. Other costs incurred whilst using your vehicle, such as road tolls or parking charges, will be covered under the subsistence expenditure.
Mileage Allowance Payments
Mileage Allowance Payments (MAPs) or Approved Mileage Allowance Payments (AMAP) are what you pay your employee for using their own vehicle for business journeys.
You're allowed to pay your employee a certain amount of MAPs each year without having to report them to HMRC. This is called an "approved amount". Source: HMRC
In short, the flat rates are calculated on a per-mile basis and represent the maximum amount that can be claimed per mile. Once the limit is not exceeded, you will not be subject to taxation.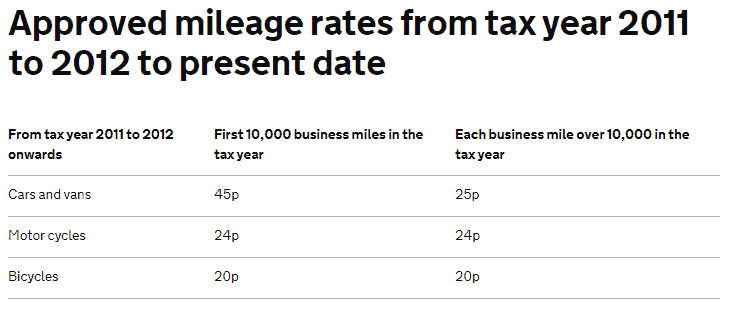 As the above table illustrates, for the first 10,000 miles per tax year, cars and vans are eligible for 45p per mile. Any miles driven after that are at a rate of 25p per mile.
If you travel with colleagues from the same company, the driver can claim an additional 5p per mile, per passenger.
Example Calculation:
Jane travels 20,000 business miles per tax year in her car. The mileage allowance would be (10,000 miles @ 0.45p and 1o,000 miles at 0.25p) equating to £7000.
How Does It Work?
The starting point is to be clear on what constitutes business use and what does not. According to the HMRC:
The job can't be done unless the trip is made.
The job takes place somewhere other than the usual workplace e.g. meeting a client, or travelling to another office. NB this factor is key – your daily commute to the office does not constitute business use.
In short, the primary purpose of the trip has to be work-related.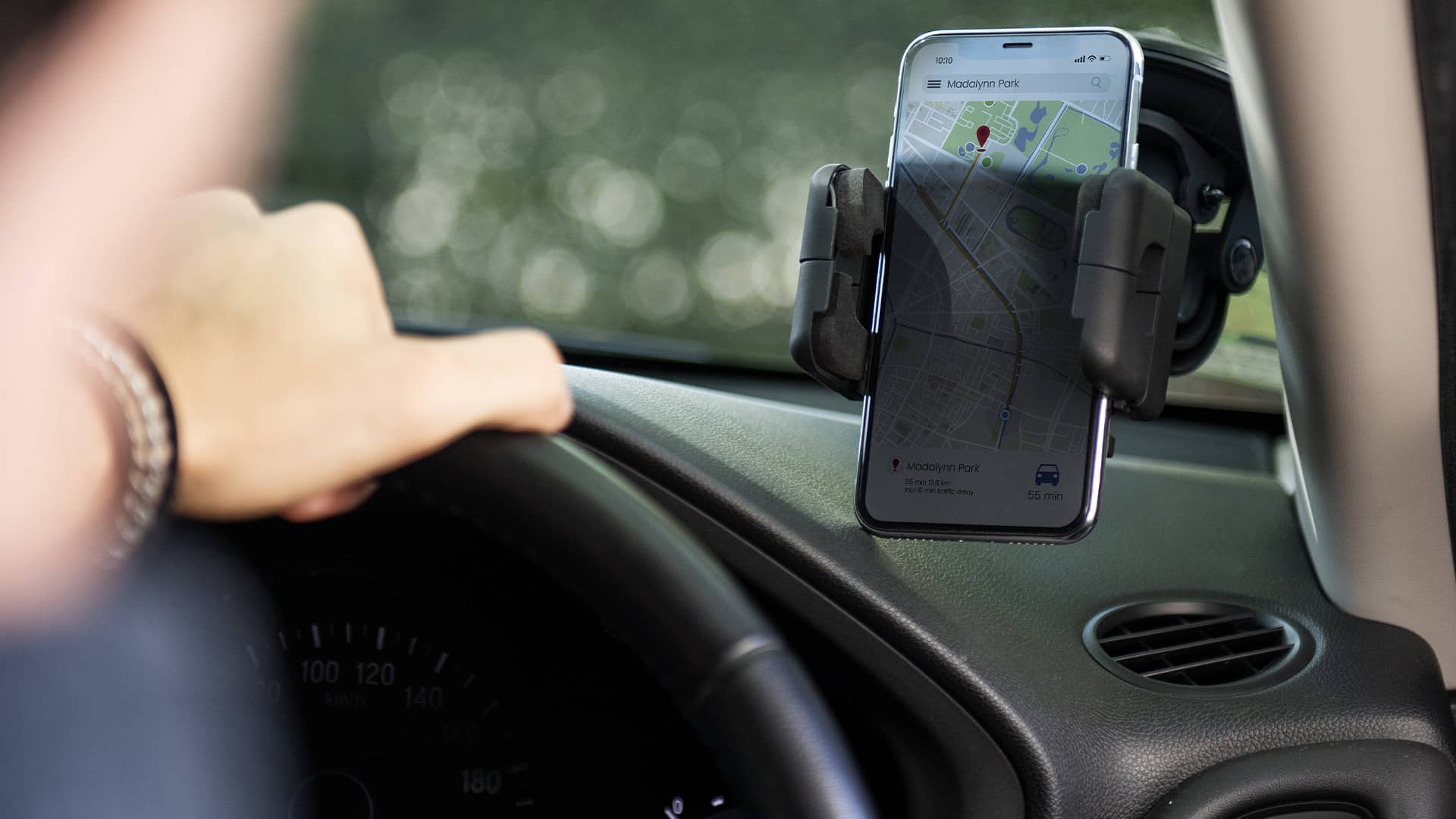 How Do You Calculate Mileage Allowances?
The old-school approach is to manually track it using a logbook. The logbook needs to capture the following information:
Employee name
Date
Purpose of trip (confirmation it is a business trip)
Starting point
Final destination
Business miles travelled
Personal driving miles are never covered and should never be claimed. It is important to keep a receipt relating to other associated business travel expenses including road tolls and parking charges.
However, manual methods are falling out of favour and are being overtaken by companies using mileage and expense tracking apps like TripLog. Manual methods are time-consuming, error-prone, and can also delay reimbursement as you need to submit the claim, and wait for approval.
While the HMRC does not require companies to file logs every year, it is important to keep them for at least 5 years after the yearly tax submission date, on the chance that you are required to produce them during a tax inspection.
Using A Company Car
The HMRC has different guidelines when it comes to a company car vs. using a personal vehicle for work. If you're using a company car, it's important to note that you cannot use AMAP rates. AMAP rates typically cover expenses beyond fuel, such as car maintenance.
In regard to using a company car, what you are able to claim has to do with the type of fuel you're buying, as well as the engine size. The HMRC has a term for this: advisory fuel rates. According to their guidelines, these rates are used only to "reimburse employees for business travel in their company cars" or when you "need employees to repay the cost of fuel used for private travel".
Key Features Of Mileage Tracking Apps
Mileage tracking apps like TripLog are designed to make the process a lot more efficient. The app can be programmed to start once the trip commences and finishes on completion. TripLog offers additional hardware supplements including drivers that can make the process even easier.
A dedicated mileage tracker is a powerful way to save money, time, and effort. Outdated techniques like pen-and-paper can be inefficient and inaccurate. In order to avoid costly audits and save your team headaches down the line, making the switch to a modern solution is a must.
How Triplog Mileage Help Your Team
TripLog is the market's most full-featured solution for tracking mileage. Our app uses GPS to automatically track your trips, mileage, and odometer. In addition, TripLog has a multitude of auto-start features. For instance, if you want a trip to start as soon as your car starts moving, TripLog can do that, giving drivers additional convenience.
TripLog is also a powerful expense tracking tool. You and your team can snap photos of their receipts, and managers can review and approve expense reports from TripLog's easy-to-understand dashboard.
Conclusion
Ensuring that your mileage is tracked accurately is paramount for mobile employees. Any government revenue service, such as the HMRC or the IRS in the United States, is going to have specific rules and regulations regarding mileage reimbursement. Using a modern app like TripLog is a great way to never have to worry about proper mileage reimbursement again. Download our app for free on iOS and Android today.