If you're a Texas employer or employee who frequently deals with work-related travel, understanding the ins and outs of mileage reimbursement is essential. Whether your team is driving to client meetings, transporting goods, or running errands for your company, the miles add up – and so do the costs associated with them.
Mileage reimbursement isn't just a courtesy; in many cases, it's a legal requirement. Even if it weren't, reimbursing employees for mileage is a good business practice that can contribute to employee satisfaction and retention.
Related: Mileage Reimbursement Requirements By State
While federal laws lay out some general rules for mileage reimbursement, Texas has its own specific set of laws and regulations that both employers and employees should be aware of. Whether you're an employer looking to set up a company mileage reimbursement policy or an employee wanting to know your rights, this article has you covered!
Does Texas Require Mileage Reimbursement?
Texas technically does not require mileage reimbursement at the state level. However, this is not the full story!
At the federal level, the Fair Labor Standards Act (FLSA) does not explicitly require employers to reimburse for mileage. However, it does state that work-related expenses – including mileage – should not bring an employee's effective hourly rate below the federal minimum wage.
If your employee's pay falls below minimum wage, that can cause many problems for businesses. Failure to adhere to fair practices can result in legal disputes.
This means that, while not required, tracking and reimbursing employee mileage in Texas is very important. With that in mind, most businesses with mobile employees still choose to reimburse their team's mileage.
Texas Mileage Reimbursement Rate Explained
What Is the 2023 Texas Mileage Rate?
Since there is no Texas state-level or federal requirement to reimburse employee mileage, there is no specific rate that Texas businesses must use when they reimburse their employee's mileage.
As long as the employee's take-home pay is above the state's minimum wage, Texas companies can choose any type of reimbursement rate or method they want. Still, to make things easy, most companies choose to use the IRS standard mileage rate.
Using the IRS Standard Mileage Rate in Texas
Each year, the Internal Revenue Service (IRS) publishes the standard mileage rates, which serve as a guideline for reimbursement. The IRS rates take into account factors like fuel costs, vehicle maintenance, and depreciation.
Related: How To Calculate Your Mileage For Taxes Or Reimbursement
As of January 1, 2023, the standard mileage rate is $0.655 cents per mile. This means that for every mile your employees drive, you reimburse them $0.655. If they drove 100 miles, you reimburse them $65.50.
Despite the lack of specific laws mandating mileage reimbursement, employers still tend to develop company mileage reimbursement policies that will work for their business.
Texas Mileage Reimbursement – Which Employees Do You Reimburse?
Determining who is eligible for mileage reimbursement in Texas can sometimes be a complex task. There are a few things that Texas businesses need to keep in mind.
Employee Status
Full-Time Employees: Typically, full-time employees are eligible for mileage reimbursement for work-related travel that is not part of their regular commute.
Part-Time Employees: Eligibility for part-time employees may vary based on company policy. Make sure to consult your employee handbook or HR department for specific guidelines.
Contractors and Freelancers: Generally, independent contractors and freelancers are not eligible for mileage reimbursement, as they are considered their own employers. However, travel costs can often be negotiated as part of the contract terms.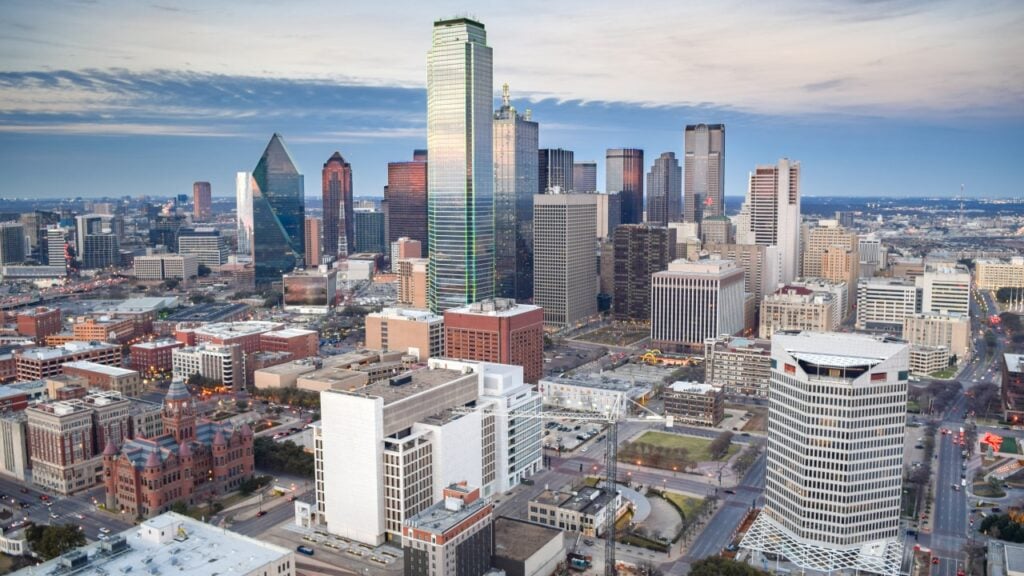 Type of Travel
Client Meetings: Trips to client offices or offsite meetings are usually eligible for reimbursement.
Errands and Supply Runs: If you're picking up supplies or running errands on behalf of the company, these miles should be reimbursable.
Training and Conferences: Attending work-related training sessions, seminars, or conferences generally qualifies for mileage reimbursement.
Vehicle Ownership
Personal Vehicles: Mileage reimbursement is most common when employees use their personal vehicles for work-related activities.
Company Cars: If you're using a company vehicle, the rules for reimbursement may differ. Usually, all associated costs are covered by the employer, making mileage reimbursement unnecessary.
Tax Implications For Texas Mileage Reimbursement
Tax considerations are an often overlooked aspect of mileage reimbursement, but they are important for both employers and employees. For employers, mileage reimbursements made at the IRS standard rate are generally tax-deductible business expenses.
As an employee, reimbursements received at the IRS rate are typically not considered taxable income. However, any reimbursement that exceeds the IRS rate may be subject to taxation.
Texas Mileage Reimbursement Explained – Conclusion
Navigating the world of mileage reimbursement in Texas may initially seem complicated, but armed with the right information, both employers and employees can make the most out of this important workplace benefit.
Mileage reimbursement is not just a perk, but a reflection of fair workplace practices and mutual respect between employers and employees. By understanding the rules and best practices, you can ensure a fair and smooth reimbursement process that benefits everyone involved.
Curious to learn more about how to set up a mileage reimbursement policy for your team? Schedule a call to speak with a TripLog agent today!