Adding a TripLog widget to iOS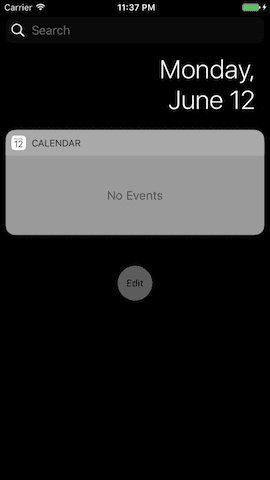 Step #1
From the iOS home screen, swipe to the left to show the widgets screen. Tap the Edit button.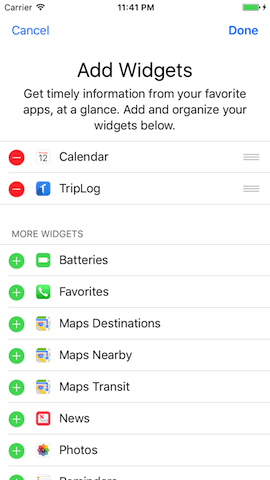 Step #2
Tap the "+" button next to TripLog > tap Done.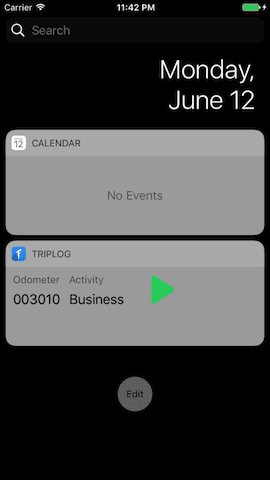 Step #3
The widget will show the last trip ending odometer and activity, and a green Start button to start GPS tracking.Tap the odometer reading to adjust your odometer, and tap the activity to change the last trip.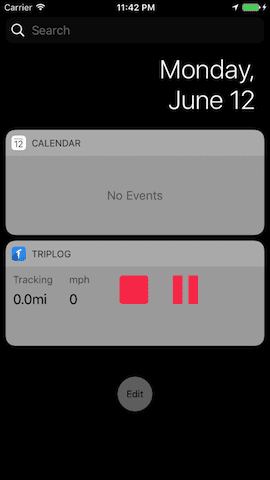 Step #4
When a trip is running, the TripLog widget shows the current amount of mileage traveled, the speed you are currently traveling at, and Stop and Pause buttons to control the trip.
Please note that all widgets are only refreshed each time that you pull down the notification bar.