Setting up Offline Mode
Open the TripLog App
Navigate to Main Menu > Auto Start On
Auto Start Option: Select "TripLog Drive™ GPS Device"
Tracking Mode: Select "Record offline and download later"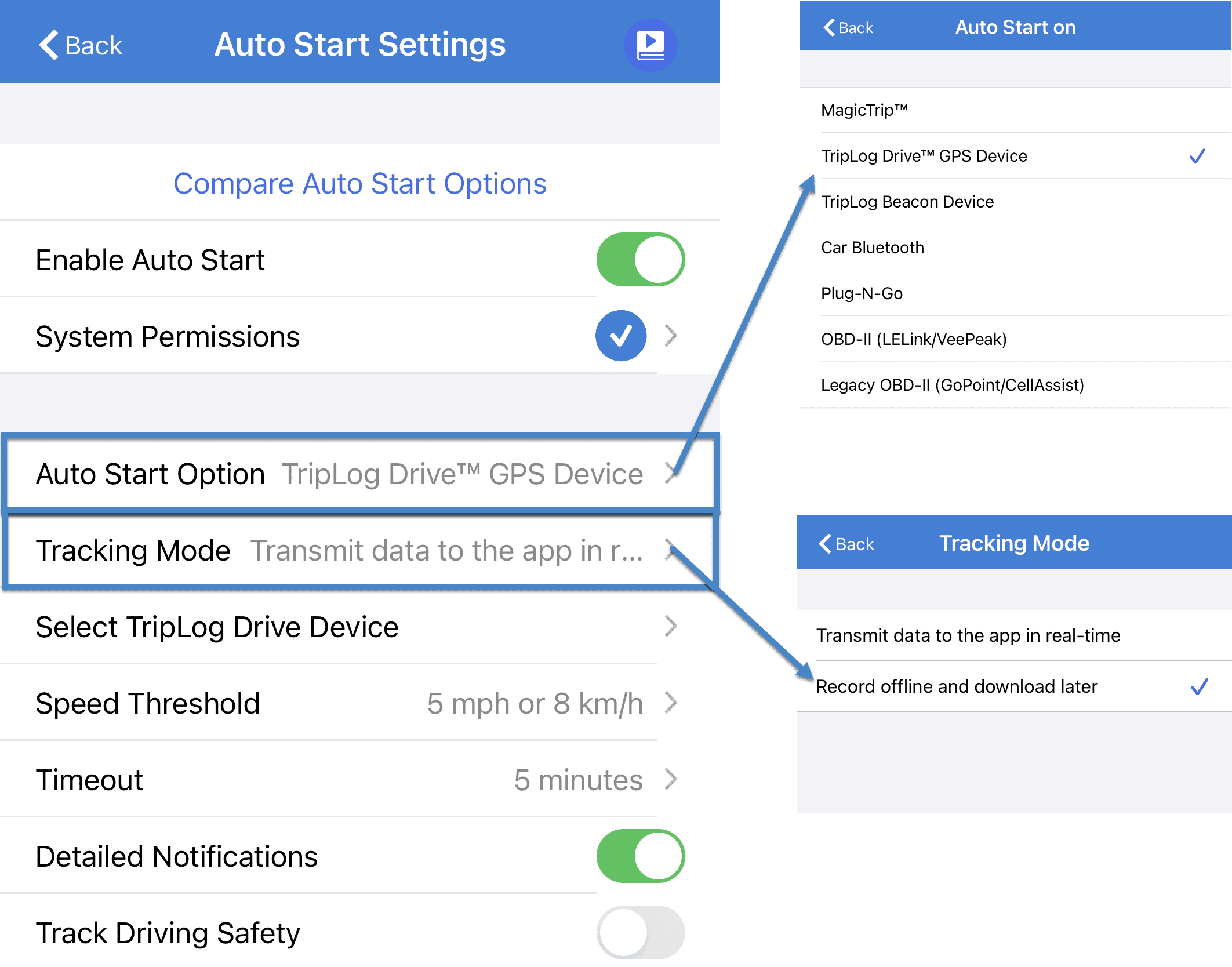 Offline Mileage Tracking with TripLog Drive™
Now you can plug in the TripLog Drive™ device in your car USB port or cigarette lighter and let it record all the trips.  While in the offline mode, the device does not connect to your phone, but rather stores the GPS data on its flash storage.  As the result, the TripLog app does not stay in the background, therefore, you could turn off Location Permission for the app.
Download Offline Trips from the TripLog Drive™ GPS Device
Open the TripLog App and Click the Green Circle on the Trips screen
Select Download from the popup options
Plug in the Drive to a Reliable power source for at least a few minutes
Select Connect if not already connected
Acknowledge the message and click Start Download
Once complete, click done and review your downloaded trips
You can replace your TripLog Drive in the vehicle once completed to record trips again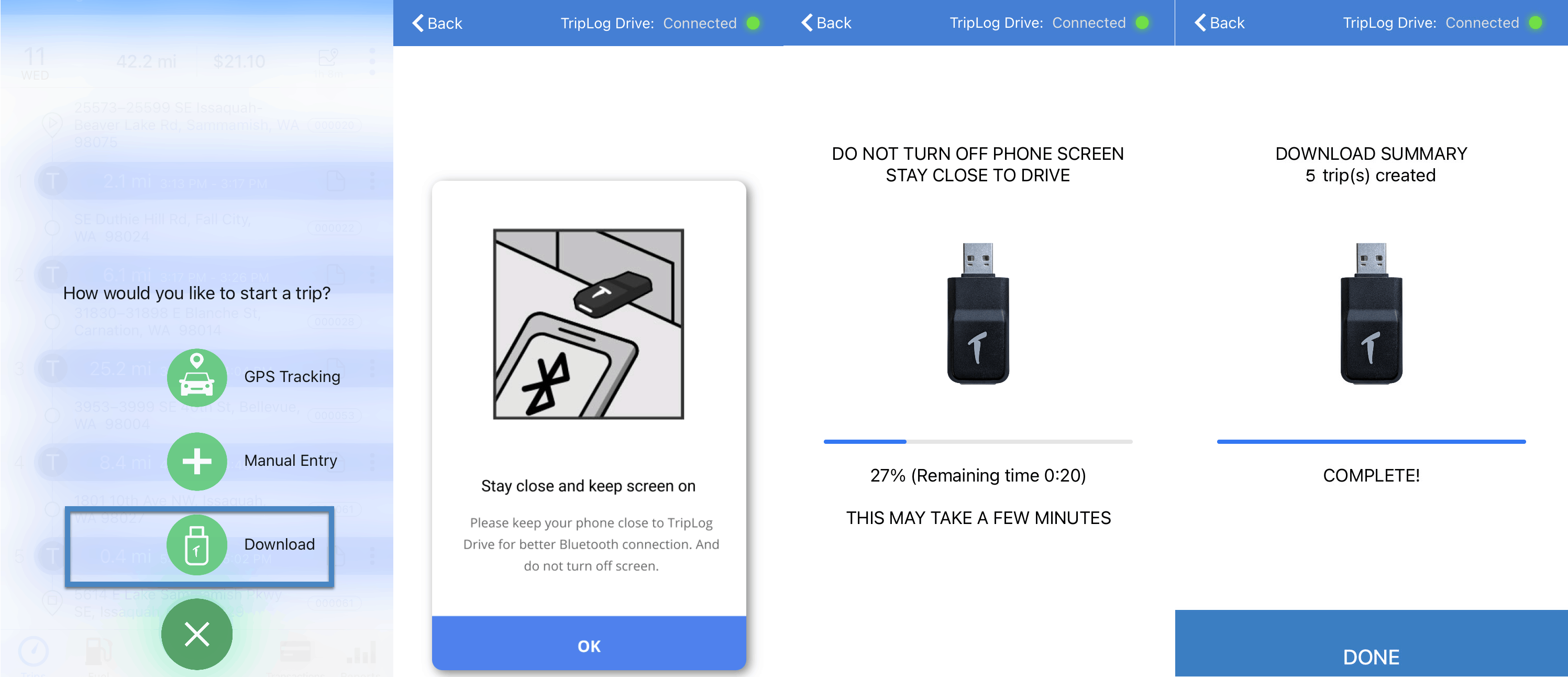 Please note:
You will want to validate that the Drive and device are connected to a reliable power source and in range of each other.
The transfer speed will be determined by the number of trips stored on the device.  The estimate is that it takes 1 minute to download 1 hour of driving records.  So it may take some time, if the download has not been completed recently.  We recommend to download every week.