Integrate with SAP Concur®
Using the TripLog Web Dashboard you can connect and upload data to Concur. You will need to be logged into your TripLog account then connect to your Concur Account.
TripLog uploads trips, parking, fuel, and other business expenses along with receipt photos (if attached) to your Concur account expense report.
Note: If there are changes in the Concur setup or administration you may be prompted to reconnect to Concur.  Please follow the steps to disconnect then reconnect to Concur.
Connecting Your Concur Account
This process needs to be completed before your first upload. To ensure your app receives the proper settings be sure to manually sync.
(Manual Sync : TripLog App > Main Menu ( ≡ three line icon ) > Your Plan (Click on the Email) > Data Backup > Sync Between Device and Cloud > Merge Data)
https://triplogmileage.com/web/concur/index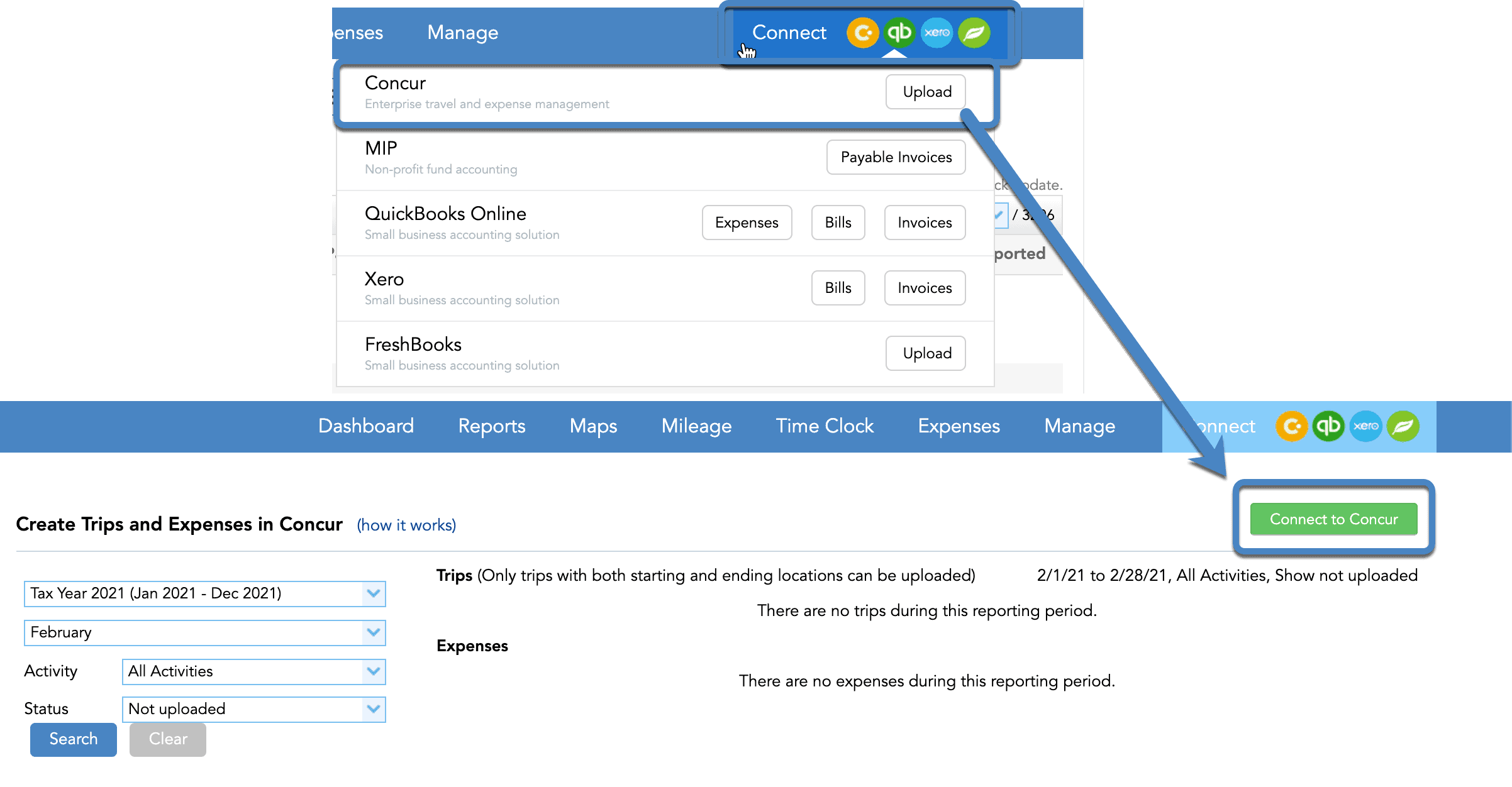 Sign In By EMAIL
Once you Click the Connect to Concur button you can select Send a link to my email to have and email sent to your setup email address that you input into the field.  You can then click the link to automatically sign in with your current session.

Sign In By USERNAME
You can choose to sign in to your Concur Account with your username and password for Concur.

Uploading Trips and Expenses to Concur
Log in to TripLog web account, click "Connect > Concur > Upload" on the menu bar, then filter trips and expenses by date range and/or activity.
If this is your first time, click the green "Connect to Concur" button (top right portion of the page) and then log in to your Concur account with your Concur username and password to allow TripLog access.
Refine the search criteria using the search area on the left side of the page to select parameters for the mileage, tolls, parking, expenses, etc; you wish to upload to Concur. Note that only the mileage and expenses that appears on the page will be uploaded to Concur.
Once you are satisfied with the mileage and expenses that appear on the page, click "Upload to Concur".
Select the Concur Report you want the trips and expenses to be uploaded to, and then click the "Upload" button.
TripLog will upload trips as Personal Car Mileage along with tolls, parking, and other expenses as QuickExpense. TripLog will also upload associated receipt images.
Please then log in to your Concur account, navigate to the Report, and review the mileage entries. Click the "Import" button to review other expense entries and import them into the Report.
Uploading From the Web Dashboard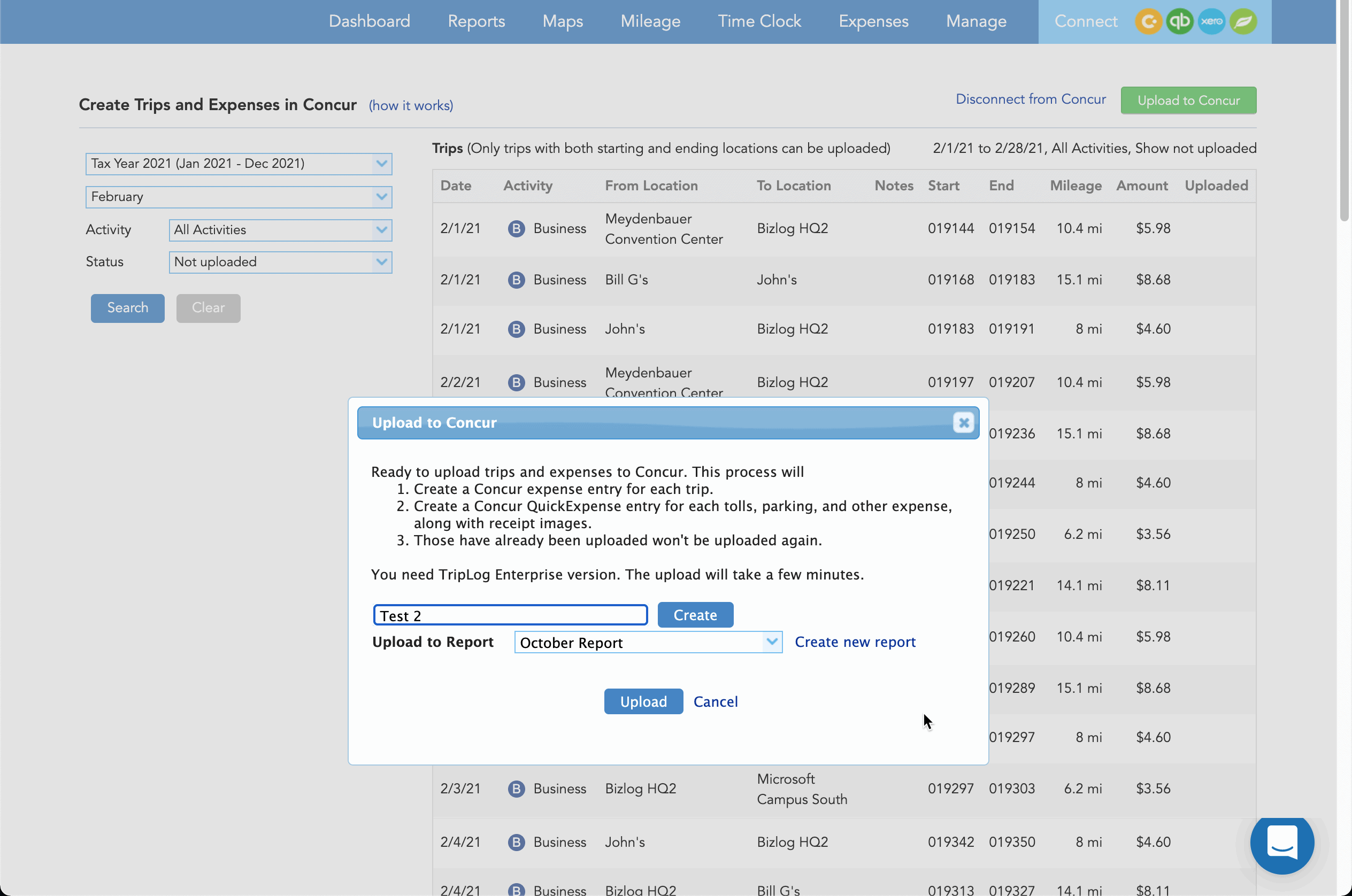 Once Connected you will be able to upload existing Trips to Concur.
Select the items in the filter – Tax Year – Month – Activities
Click Upload to Concur
Select an Expense Report or Create a New Report
Click the Upload Button
Uploading From the App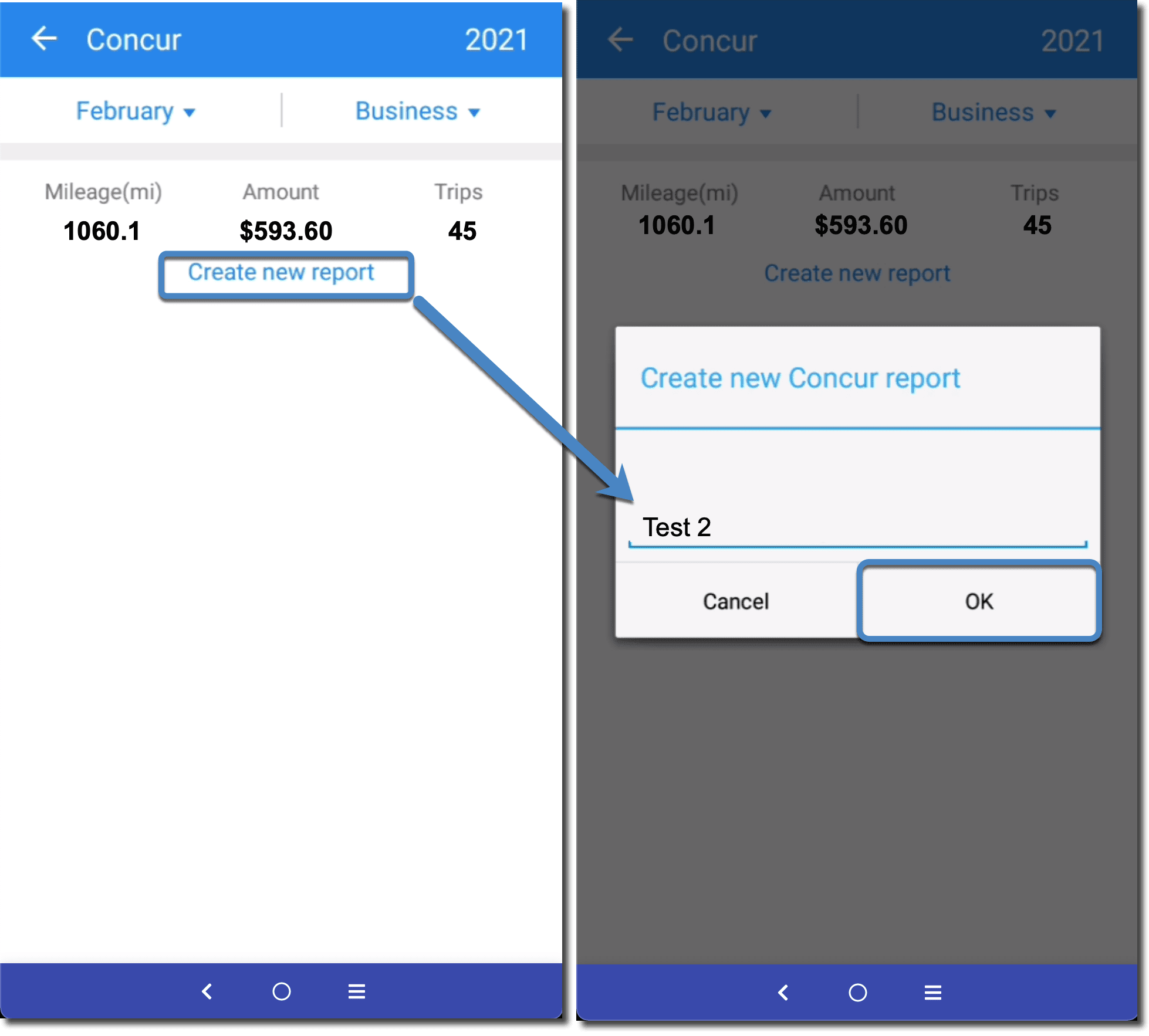 When uploading from the Application it will show you both uploaded and un-uploaded items.  You can then choose to upload to the existing Expense Report or create a new report.
TripLog App Main Menu ( ≡ )
Select the Concur Menu
Select Month
Select Business
Verify Summary
Create New Report
Name the Report
Click Ok
You will get a reminder message that Trips that are already uploaded will not be processed again but new uploads will be added to the report.

Viewing Your Trips In Concur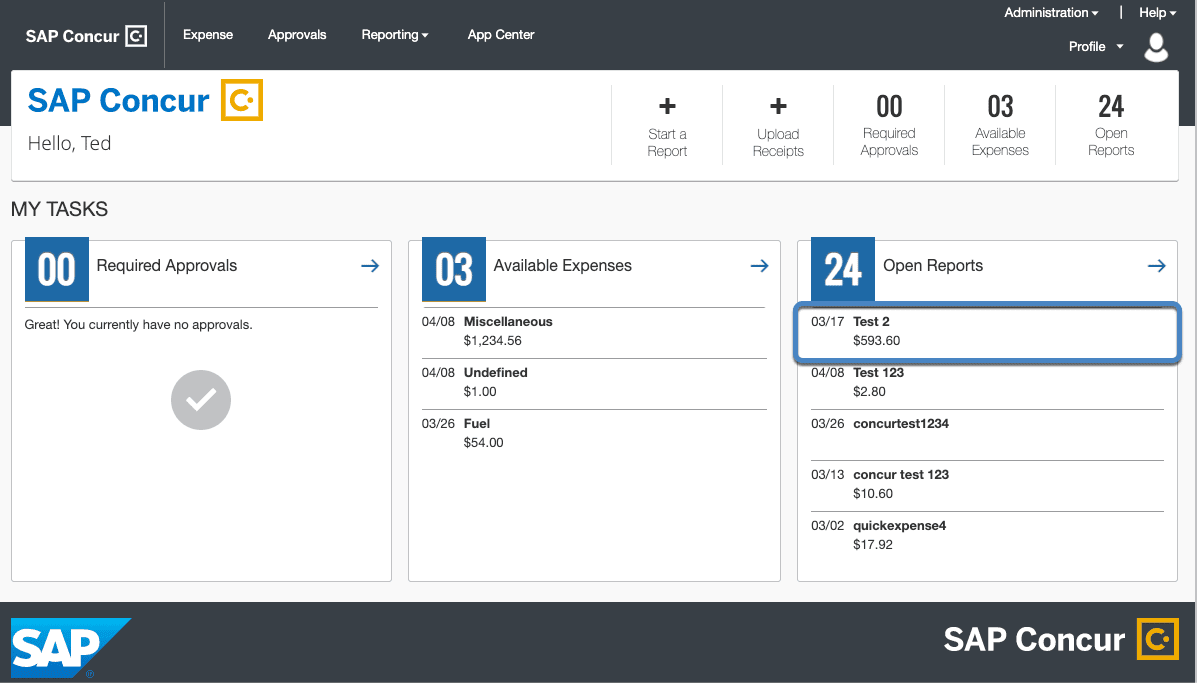 Find your report that you just created in you Expense List.  It should be the newest item created unless added to an existing report.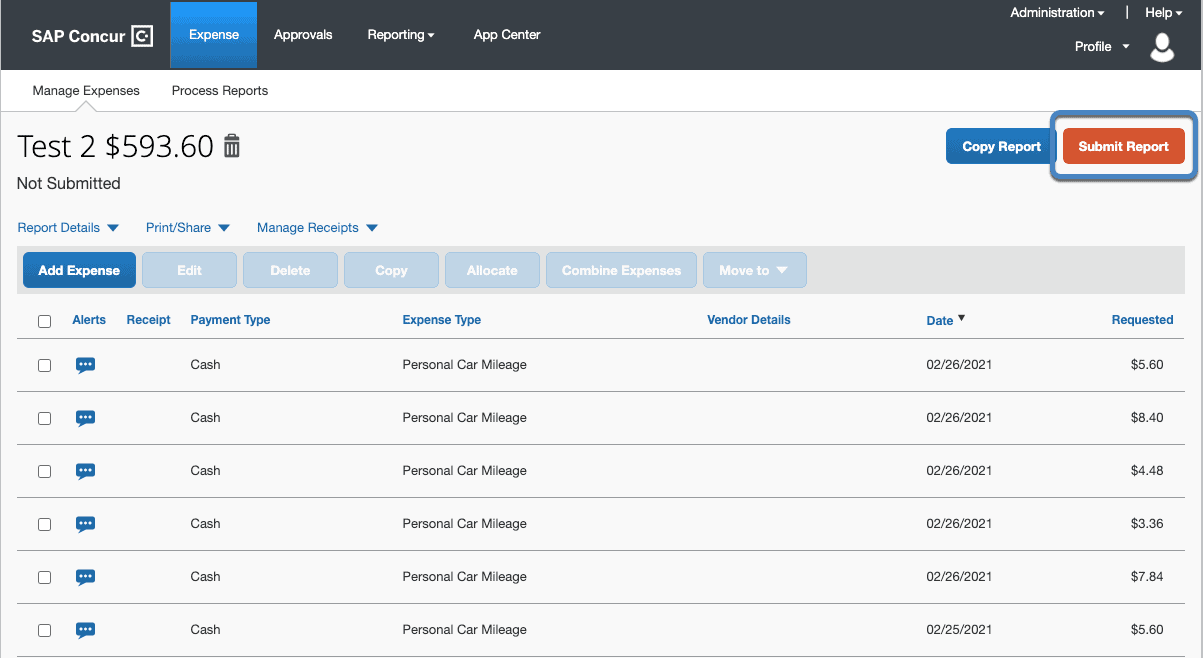 Review your items and submit it through your normal process.  If there are any issues on the Concur side please remember to contact your internal Concur administrator as we cannot assist you with those issues.