Advancements in mobile technologies and innovative digital solutions incorporating AI, machine learning, and big data are disrupting the healthcare market and present a great opportunity for market players to create more personalized value and interactive state-of-the-art user experiences, helping individuals better manage their health and well-being in real-time and play an invaluable role in the healthcare process.
In today's blog post, we will discuss a few mobile technologies under our radar that we believe are addressing the frustrations of the healthcare journey of individuals around the globe by making healthcare more personal and transparent.
These smartphone apps are equally empowering patients and providers by giving them the tools they need to improve communication and conversations, transparency, and efficiency in the health industry.
Some Fast Facts Before We Dive In
Health-related mobile applications available to consumers now surpass 318,000 — nearly double the number available just two years ago.
The global mHealth app market is projected to be valued at US$102.35 billion by 2023.
According to a FICO Global survey, the majority of healthcare consumers (80 percent) prefer to use their smartphones more to interact with healthcare providers. 56 percent of people worldwide trust health care organizations with personal data.
Related: Medical Mileage Deduction: Everything You Need To Know
Main Benefits and Types of Healthcare Apps
There are a plethora of benefits for both patients and medical workers. A few notable ones are:
Save time
Improve transparency & communication
Streamline medical processes
Even though there are numerous healthcare applications, there are roughly five main categories, such as:
Clinical Data
Clinical assistant apps are meant for medical practitioners. These applications store medical data electronically and all in one place, allowing you to easily access them whenever you need.
Digital charts, as well as digital health metrics and records, are more easily accessible by patients and provide more clarity as to the patient's history and medical journey.
In most cases, doctors and practitioners would need to go to the clinic or a hospital and collect the charts and data 'by hand'. The trip itself consumes a lot of time, and it's quite easy to imagine a situation that a chart or two are missing.
Related: Home Care Mileage Reimbursement – Why Companies Should Care
In such a scenario, valuable time is lost which could've been used to help more patients. This clarity is crucial for patients and doctors for timely and effective decision-making regarding the patient's medical journey.
Electronic Visit Verification (EVV)
With the 21st Century Cures Act, EVV is now a federal requirement for personal care services and home healthcare services. The government has allowed each individual state to decide how they want to handle their respective rollouts.
Most states provide a free option for agencies, though they also typically allow them to choose different EVV providers at their own expense. If you're curious to hear how TripLog can help support your EVV needs, feel free to chat with our sales team!
Virtual Monitoring & Care
Certain healthcare apps allow you to monitor your patients from a remote location, and one of the main reasons why this is achievable through a digital app is because certain situations don't require the physical presence of a doctor and/or medical staff. Patients can easily remain at home while still being supervised and connected to their doctor, while doctors can monitor progress more efficiently.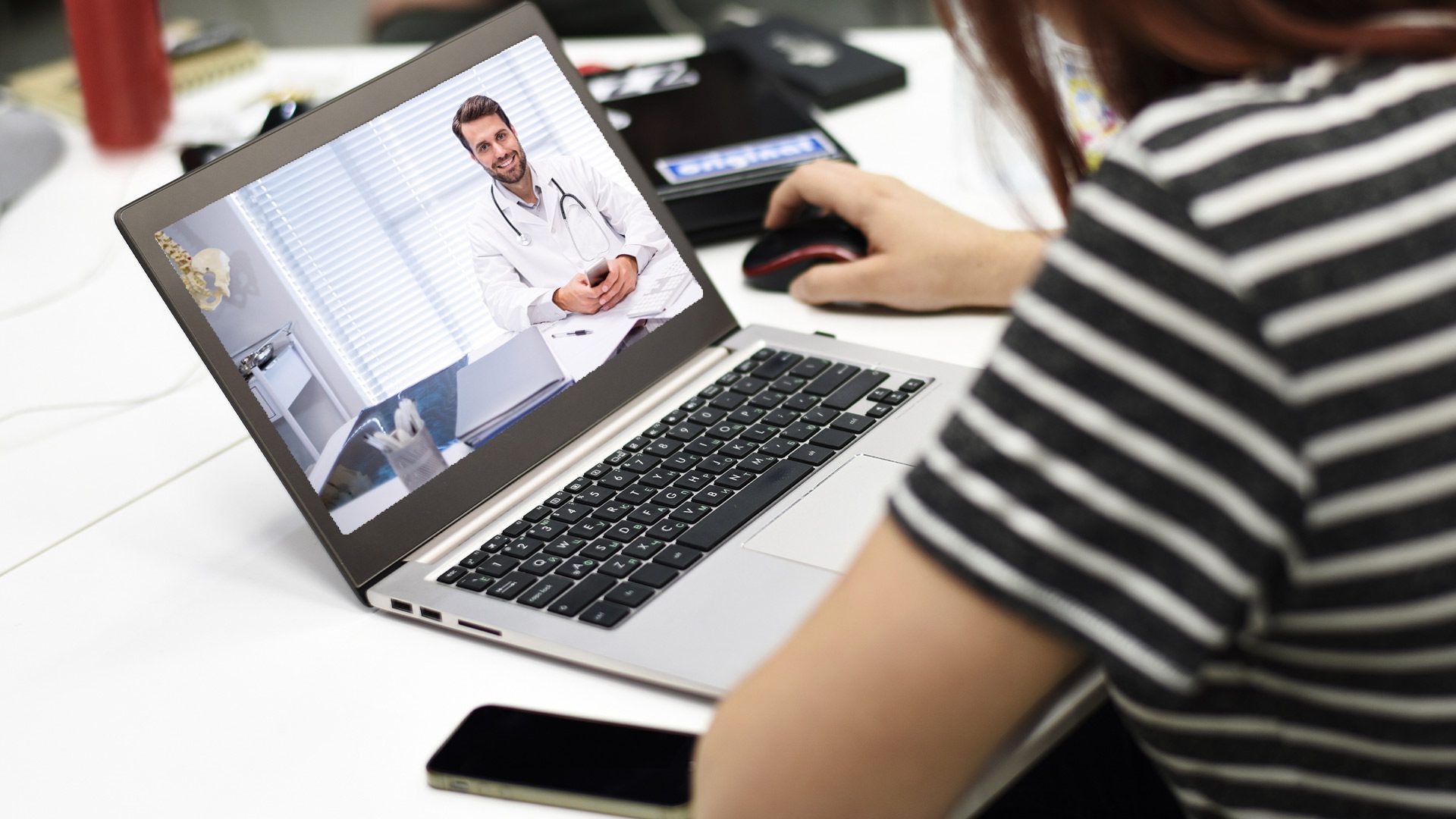 Medical Reference
Apps such as mHealth (mobile health) fall under the category called "professional reference tools". Again, one of the main benefits of such healthcare apps is that they replace physical reference guides, making them less susceptible to human error and more easily accessible. Professional reference tools feature the International Statistical Categorization of various diseases and a myriad of health problems.
Productivity
Productivity and efficiency are two of the most important aspects of any line of work, medicine in particular. The more productive the doctor is, the more patients he (or she) will be able to assist.
Basically, this type of application aims to improve digital charting, internal communication, remote dictation, scheduling, and plenty of medical and non-medical related issues and tasks.
An example of a 'Productivity'-type app is TripLog's automatic mileage tracker. Shameless plug but it's important to note that TripLog is not only for real estate agents and bookkeepers, but one of TripLog's largest enterprise customers is a healthcare organization. TripLog has designs and functionalities built-in specifically for healthcare providers.
Related: Mileage Reimbursement Explained
For example, automatic mileage tracking & reimbursement, fleet tracking, and other TripLog features applicable to healthcare organizations are HIPAA compliant so providers can automate and streamline their internal processes without worrying about regulatory restrictions.
Personal Health and Healthcare Services
These apps are built keeping both consumers (patients) as well as medical service providers in mind. From a provider's perspective, mobile apps build patient engagement and help with ensuring more personalized service.
From a patient's perspective, it's much easier to do quick searches and compare the services available. In addition, according to a FICO Global Survey, almost two-thirds of smartphone users want to receive medical advice through digital channels instead of visiting a doctor. In addition, 71 percent of smartphone users are open to offers of relevant healthcare services from businesses, and 53 percent are open to provider-initiated communications.
Final Words
For medical service providers, even though the healthcare industry is highly regulated, data security and privacy are especially critical, and consumers are required to opt-in, given the benefits of mobile apps in the healthcare industry, these do not seem to be an impediment to adoption.
Similarly, for patients, the improved clarity, accessibility to doctors and reports, and overall more control over their medical decisions and journey far outweigh the addition of yet another app on their smartphones. At TripLog, we agree that the disruption in the healthcare industry via smartphone applications is much needed and a welcome change.
Related: Medical Mileage Deduction: Everything You Need To Know
Using a company mileage tracker like TripLog can be a great way for healthcare companies to save money. To learn more, visit our pricing page, or schedule a complimentary live web demo today.